Speed, flexibility, complementary abilities, imperative will for precision, and cooperativeness: this is what we want to exemplify to our tenants in the science park.
The whole estate is an organically grown industrial area consisting of several blocks of various ages and qualities. The structures have been leveled up over the years parallel to the development of our company. The constructions have been enlarged and altered and have now reached their present state.

There are still factory buildings and offices available. If you are interested please contact Solveig Dürrwächter.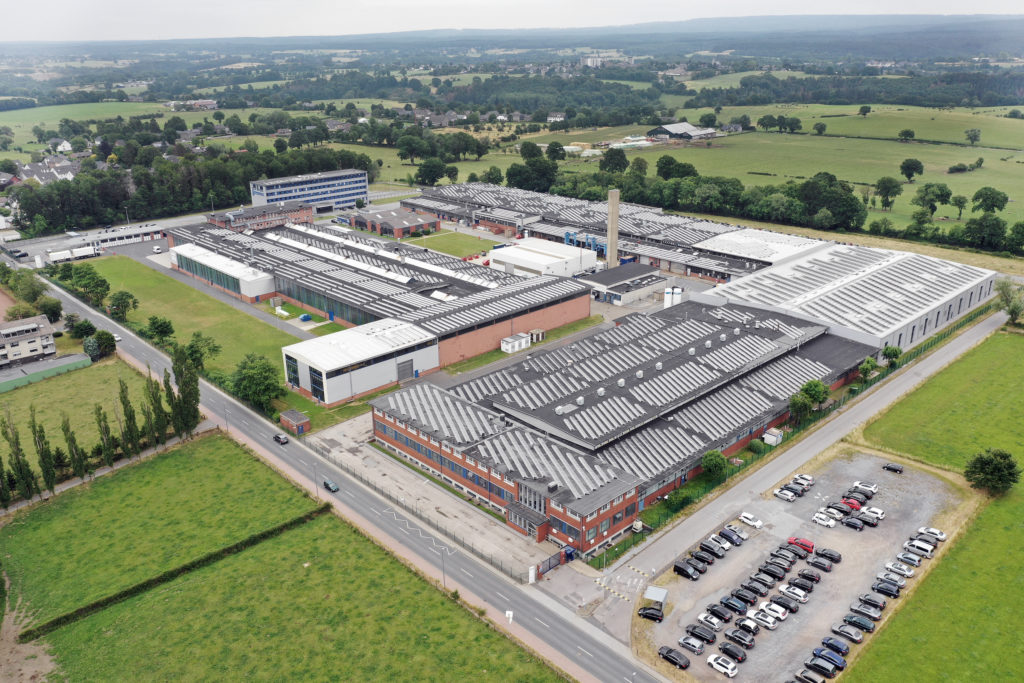 LemnaTec – Biotech-Startup
LemnaTec GmbH develops and produces systems for digital plant phenotyping. These systems are used for plant research, breeding, production and optimization of seeds, in precision agriculture as well as in environmental and agricultural science. Using data from digital cameras and other sensors, the products enable companies and scientists to accurately measure the effects of climate and environment on plant development, characterize genomic functionality and optimize it accordingly. LemnaTec's products thus provide an important contribution to key questions such as the impact of climate change on agriculture and for the development of appropriate courses of action and optimization. They are used in the development of new variants of crops and in research into new fertilizers and active ingredients.
Respectively, this information has a high value in scientific research, for precision farming, breeding, environmental monitoring and for the development of treatments for cultivation. The systems developed and manufactured by LemnaTec are distributed worldwide and range from small table-top units with single sensors, multi-sensor laboratory systems, large automated high-throughput systems for greenhouses as well as large, fully automated sensor platforms for outdoor /in-field use.
LemnaTec GmbH is a market leader in this field of application.
LIGNA Systems – Experts in wooden systems buildings
Our core business is the design, construction and production of wooden halls with enormous span widths for commerce, industry and leisure. With our treasure trove of experience and lots of flexibility in connection with a sharp eye for detail we fulfill high expectations and customer preferences
Every single hall is planned individually, and due to our optimized method of system building they are produced cost-efficiently in our own factory. Nothing will be left desired with regard to safety, stability and visual appearance.
It is our objective to encompass our customer requirements in their entirety and to design customized solutions for their factory buildings. Therefore we build them with maximum efficiency, flexible when planning and consistent in their execution. It goes without saying that the materials we use are of high quality and long-lasting.
We adhere to our time lines, work reliably and oversee the project comprehensively on site – during construction period and beyond. Our success is based on a system specially designed by ourselves and combined with observing our ecological and social resposibility.
COMPLEMUS | Real Estate Development
COMPLEMUS Real Estate plc designs, develops, executes and finances premium commercial property. Depending on requirements either single-handedly or in cooperation with reliable and approved partners. In any case efficiently and in a sustainable manner.
Our highly professional and experienced team designs modern and fit-for-the-future solutions according to customer requirements.
Our expertise includes commercial, production and logistics buildings as well as office blocks – from the project concept until its utilization.
COMPLEMUS Real Estate is a partner from the concept to the finished project. Our name does what it says: "We complement, we finish". We complement the customer concepts according to their individual requirements with our resources – ideas, knowledge, money. Together with our partners we not only finish single properties and complete estates but also working and living environments, with the intention of creating something new.
schwartz GmbH – Individual heat treatment plants
For more than 35 years we have been one of the leading producers of heat treatment plants for press hardening, hardening, annealing, forging and soldering of steel, aluminum and NF-metals. In the section of heat treatment plants for press hardening we are global market leaders. For car manufacturers, automotive supply industry, in steel and NF-metal industry as well as in aircraft construction they have proved their value, and are applied round the world. In the automotive sector we either serve the car manufacturers as tier-1 or tier-2 provider or their immediate suppliers.
allaoui – Printing press trade
Empowering Print. Empowering People.
The Allaoui company operates a printing press and spare parts trade for printing presses at SCHUMAG industrial park.
FUTAVIS – Development and Testing Centre for eMobility
Since its foundation in 2013, FUTAVIS GmbH has been involved in the development of modular, expandable battery systems. In the meantime, FUTAVIS has become one of the leading suppliers and development partners of batteries and battery management systems (BMS) in Germany. The ISO26262-certified BMS meets the highest standards of quality and functional safety. As part of the Deutz Group, FUTAVIS combines the flexibility and agility of a start-up with the stability and structures of a medium-sized group.
A battery management system (BMS) development and testing centre for eMobility is currently being built in the SCHUMAG industrial park.
GRACO Customer and Innovation Center for eMobility
GRACO offers systems, components and technologies that are regarded worldwide as the quality benchmark for numerous fluid handling solutions – for example in industrial paint and protective coatings processes, sealant and adhesives applications, lubrication or in construction.
A customer and innovation centre for eMobility is currently being built at the SCHUMAG Industrial Park.