Precision Meets Productivity
When talking about precision at SCHUMAG, we focus at a feature of our products, which is by far invisible to the naked eye. However, it decides whether a component can perform to its task and function over a long time. It is exactly this desire for precision, that has been deeply anchored in our DNA over the last decades. It has made us to be a listed company with close to 500 employees, whose precision products "Made in Germany" are exported worldwide.
We use a wide range of manufacturing processes on a production area of 35,000 square meters near Aachen. By means of more than 500 machines, we meet customer requirements quickly and reliably – with processes certified according to DIN EN ISO 9001: 2015, ISO EN DIN 14001: 2015 and DIN ISO 50001: 2018.
New Continuity And A Precise Image Of The Future
Since 2018 the majority of shares are being held by investors from Aachen and Eupen. They stand for continuity and a clear agenda for future with two targets. On the one hand, consolidation of the core business of precision part manufacturing for combustion engine and industrial applications with our established strategic international customers. On the other hand, expansion of key business accounts into newly developed target markets like medical engineering, renewable energies and Additive Manufacturing. – The foundation of our business remains the combination of precision and productivity.
In 2030 we will celebrate our 200-year anniversary – so this is a very special date for our staff, shareholders and decision-makers. In the decade to come we will reach the following targets:
digitized cutting machine with maximum precision

diversified customer and product strategy

internationally renowned producer of precision components

provider of innovative products in sunrise industries with relation to precision cutting

attractive employer with younger management

sustainable and secured profitability

authentic responsibility and visible roots in the region

Majority shareholders SCHUMAG AG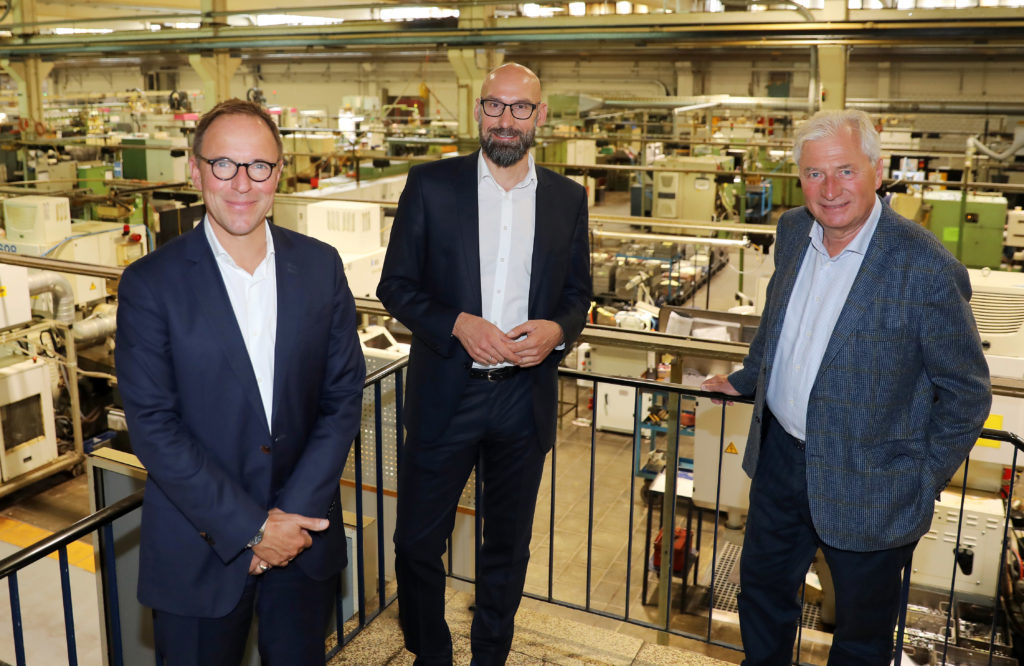 Our shareholders see themselves as strategic and regional investors aiming at initiating a long-term development of SCHUMAG, following their motto that was agreed upon by the shareholders: "Preserve the company, develop business segments and unleash potential."
CoDa Beteiligungs GmbH, Aachen (represented by Dirk Daniel)

Nomainvest S.A., Eupen/Belgien (represented by Yves Noël)

ELR Vermögensverwaltungs- und Beteiligungsgesellschaft mbH, Aachen
Johannes Wienands, Aachen
Dirk Daniel, Aachen, Chairman

Karl Josef Libeaux, Aachen, Vice Chairman

Rasim Alii, Würselen (Employer Representative)

Lucian Muntean, Aachen (Employer Representative)

Catherine Noël, Eupen/Belgium